Whatever Mattia Binotto told Charles Leclerc and Carlos Sainz after their 2022 Austrian Grand Prix Sprint Race shenanigans worked! The pair might've finished one-two at Red Bull Ring on Sunday had fate not intervened.
The Ferrari drivers needed a talking too as they bickered on track, during Saturday's Sprint Race, to allow Max Verstappen to canter away into the lead and win the curtain-raiser as he did on Saturday. Much of the same would have happened had the Men in Red did not work as proper teammates. A talking to was required urgently.
Hence, sensibly Leclerc was allowed to use his pace to chase pole man and early leader Verstappen while Sainz stalked. The pressure paid off as Sainz closed in on Verstappen to snatch second place, with Leclerc up ahead. One-two, slam dunk until the PU on the #55 Ferrari decided not to play along with the fairytale.
Nevertheless, in terms of championship, its the first time in a while Leclerc has taken points off Verstappen and that in itself is important.
On a bittersweet day for his team, Binotto summed up after the race on Sky F1: "It is two wins in a row and it is was important to come back after a few races where we showed potential but did not get the victory.
"It is tinged with disappointment because it could have been even better with Carlos. The drivers did really well, they managed the tyres and kept the pressure on Max Verstappen.
"Fantastic drives from them both. I don't honestly know what the problem was with Charles' throttle, we will have to wait to have the car back to look properly."
We were able to put Verstappen under pressure, forcing him into a defensive race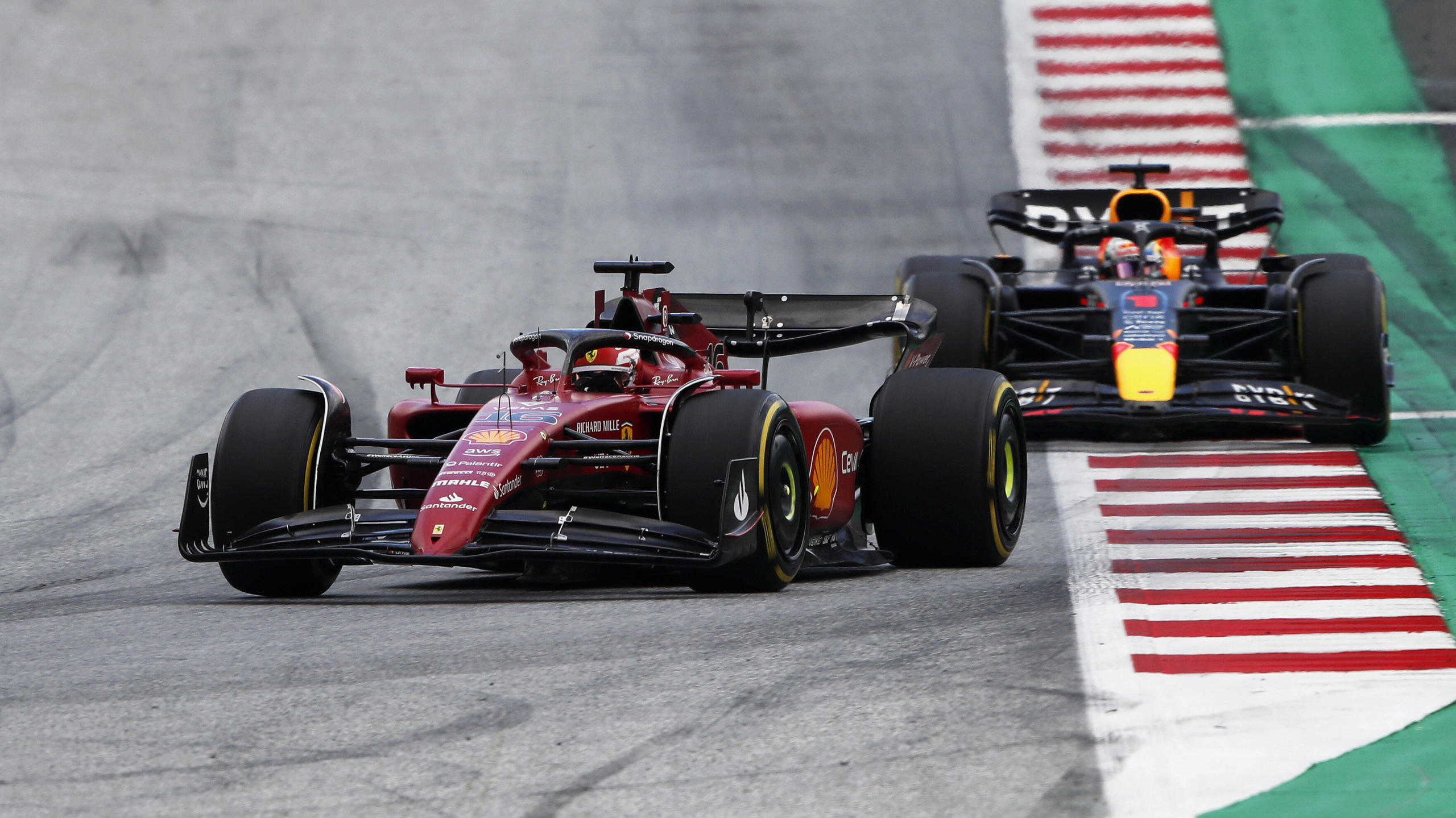 Later in the team report Binotto continued: "There are a lot of positives we can take home. We have secured our second consecutive Grand Prix win, which confirms that we are doing a good job with a car that is proving to be competitive at every track.
"Our management of all aspects of this race went well, from our detailed preparation, even after the Sprint and I think we made all the right decisions in terms of strategy, running an attacking race right from the start.
"That meant we were able to put Verstappen under pressure, forcing him into a defensive race. The mechanics carried out five very quick pit stops and the drivers executed everything we asked of them prior to the race and managed the tyres very well.
"Charles drove like a lion, overtaking Max on track no fewer than three times and Carlos looked like doing the same which would have resulted in a well-deserved one-two finish.
Of course, we are very disappointed for Carlos
The Ferrari team boss continued: "I'm sure he will fight back in the upcoming races. We are still suffering with reliability problems, we know what they are and we must make every effort to solve them as soon as possible.
"I am sure we can do it, but after a performance like today's, I want to congratulate the whole team, here at the track and back in Maranello, where all the departments did such a great job over the winter," concluded Binotto.
Ahead of the French Grand Prix next up, after 11 rounds of the 22-race 2022 F1 World Championship, Ferrari are second to Red Bull in the Constructors' standings, 56 points adrift while Leclerc is 38 points behind Verstappen in the Drivers' table.
With Sainz now 37 points behind Leclerc at the halfway mark it is clear who needs to lead the charge going forward, which could turn Sainz's misfortune into a positive for the team – and Leclerc's campaign – in that the Spaniard will now feel more obliged to play the support role for the greater good of the team; until now he did not accept that as his role
Whatever the case, Sunday's race, which they stole from Red Bull, at their playground, sets the template for Ferrari to adhere to as they revive Leclerc's title hopes and have the formula for one-twos when they manage to get both cars over the finish line.