Now that the trucks are hauling their cargo of 2022 Formula 1 cars back to their respective factories, it's a good time to ascertain what the teams made of their three days of preseason F1 testing in Barcelona.
From the sidelines it can be reported that new-gen F1 cars look stunning, they seem 'racey' in as they might be able to follow closely, , have issues but all-in-all have set the scene for a mega season, historic too as the year heralds the one-year delayed rules package. Closer racing is expected…
The weather was kind enough to allow for a solid two days of testing, then gifted the teams and Pirelli real rain for the intermediate wet weather tyres. The 'Weather Gods' are also fascinated by this season it appears!
Note: All the 'A-teams' or their engineers/bosses did not say much of interest and hence nothing to sum up the three days from Aston Martin, Alfa Romeo and Alpine; although the French team's car went up in smoke with Fernando Alonso on duty, on the final day, which would have made for some good fly-on-the-wall journalism in their motorhome on Friday nigh as F1 packed up shop in Spain.
F1 Testing Day 3 Lap Times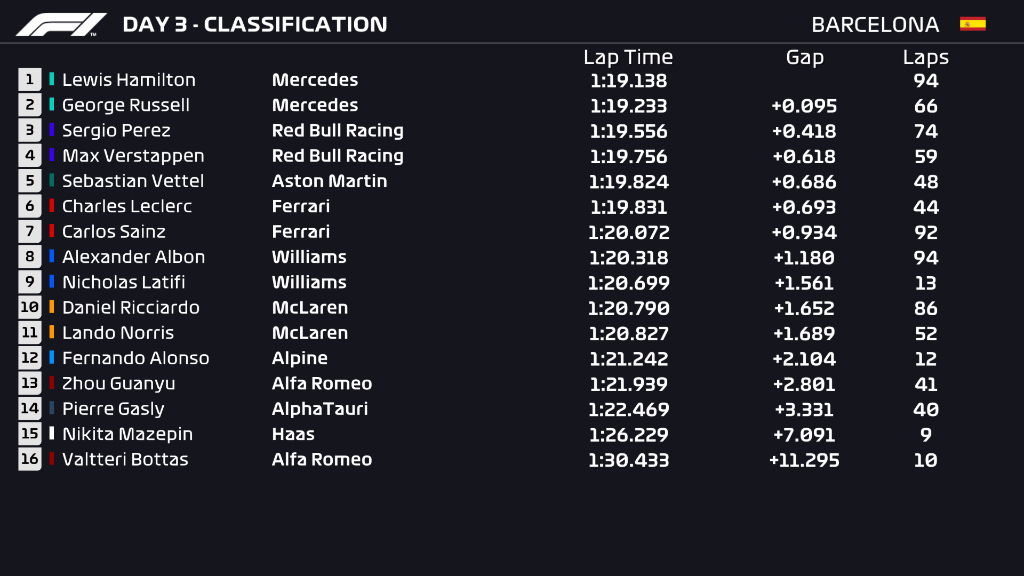 From the 'Little Guys' to the 'Heavy Hitters' here is what F1 teams and/or their bosses said in a summary of their three days of F1 testing at Circuit de Barcelona-Catalunya last week.
Haas F1 Team: We had three days of testing but really we only managed one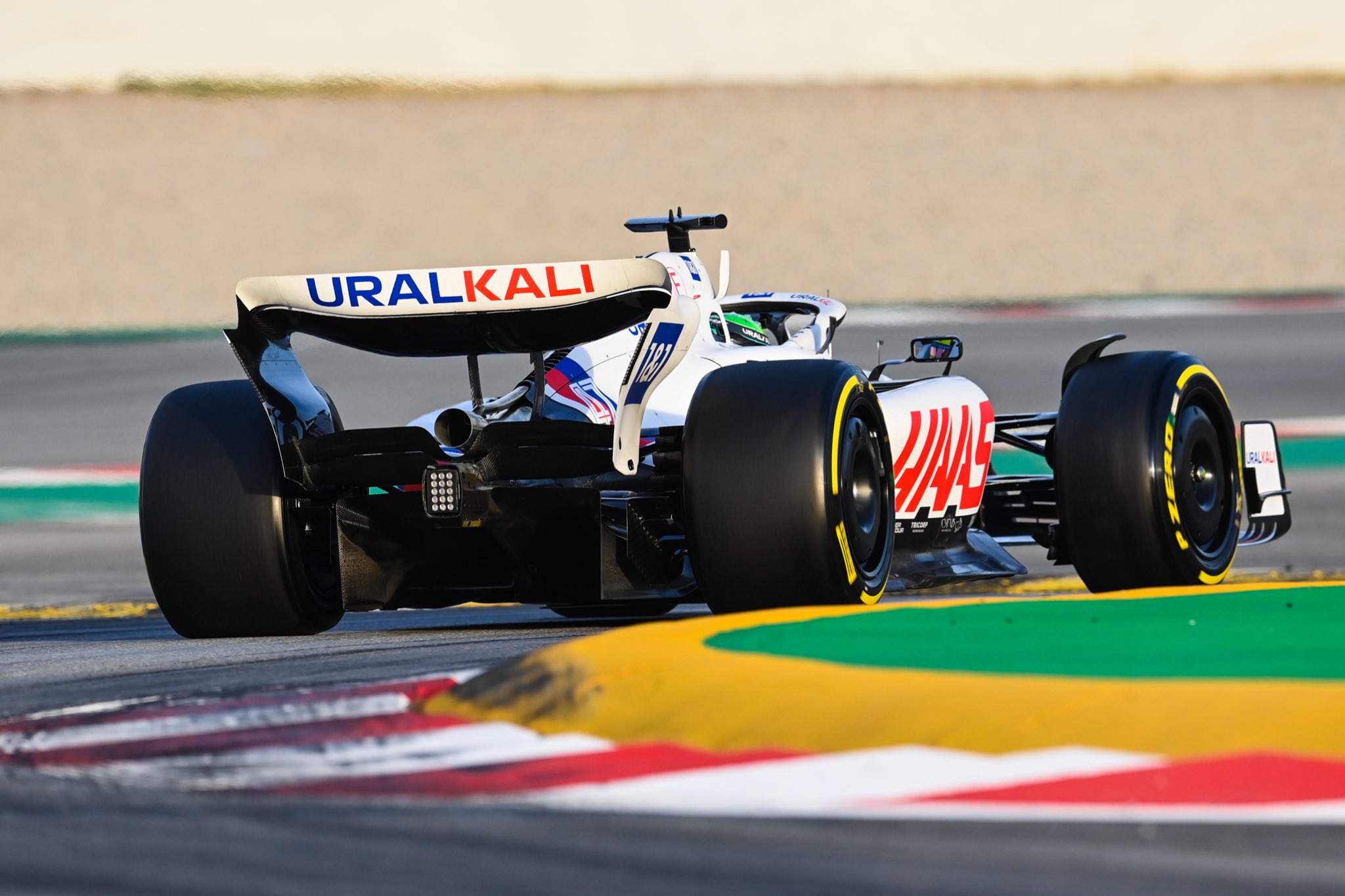 Having set a combined total of 108 laps on Thursday in Spain, the final day of testing at the Circuit de Barcelona – Catalunya concluded on Friday with Haas F1 Team limited to just 9 laps set by Nikita Mazepin in the morning session.
An oil system issue prevented Mazepin from adding to his tally and stopped Mick Schumacher from running at all – the VF-22 parked in the garage for the remainder of the day.
Team principal Guenther Steiner: "Friday we could unfortunately only do nine laps – we had an issue with the oil system in the engine. There was a leak that we couldn't sort over the day, so we didn't do a lot of running.
"About the rest of the test – the first day was a little bit clumsy, I would say, but we learned enough that on the second day we were well prepared. The second day was actually pretty good, we learned a lot, if you think we had three days of testing but really we only managed one.
"I think we made good progress. Now we have to get prepared for Bahrain. We have information – we know what to do and we will get it done. Hopefully, in Bahrain, we don't have any gremlins."
CLUTCH, BITE, RELEASE 💨#HaasF1 pic.twitter.com/4vnuDU5pKy

— Haas F1 Team (@HaasF1Team) February 24, 2022
Williams: The team have worked well together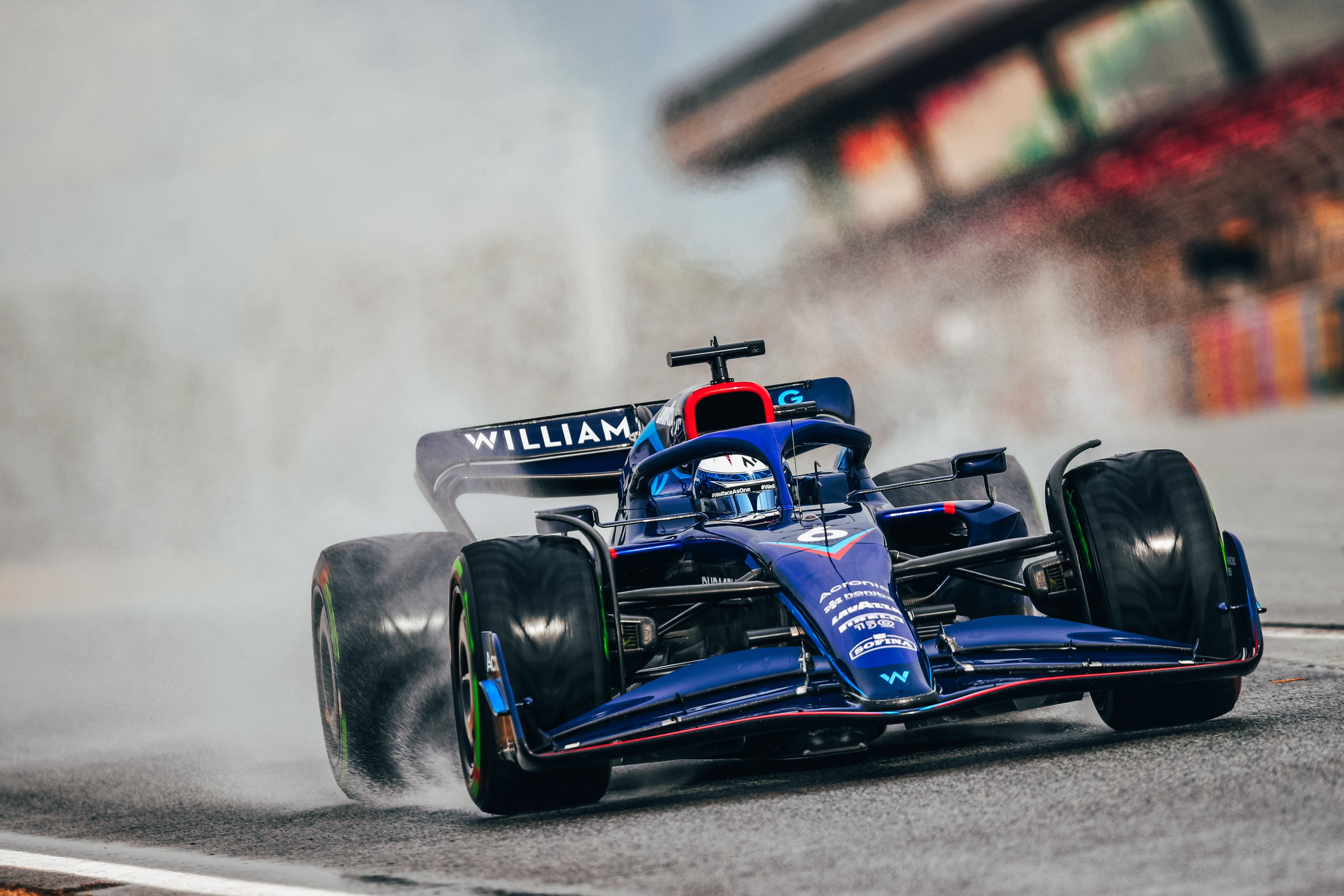 The Grove outfit welcomed Alex Albon to the team, the former Red Bull getting comfortable and into his stride rapidly, sharing cockpit duty in the FW44 with teammate Nicholas Latifi. 
Dave Robson, Head of Vehicle Performance summed up his team's F1 testing: "With the 2021 cars being largely carried over from 2020, it has been enjoyable to once again get to grips with a whole new car.
"Whilst it has been hard work, the team have worked well together and as a result, we have collected a lot of data. This will be used to guide both the next round of car development and the run plans for the crucial test in Bahrain.
On the team's final day in Spain, Robson added: "We had a strong finish to this first round of 2022 track running. Although we were held up this morning following some minor damage to a brake duct and some red flags, we managed a smooth afternoon.
"This gave us our first experience of the 2022 Intermediate tyres, which we were able to share between Nicholas and Alex. As the track dried, we were able to complete the final round of data gathering before completing a sequence of long runs with Alex."
Let's make the most of the final day! 💪 pic.twitter.com/RGgP16j7Fk

— Williams Racing (@WilliamsRacing) February 25, 2022
Alpha Tauri: We have a really strong foundation for the year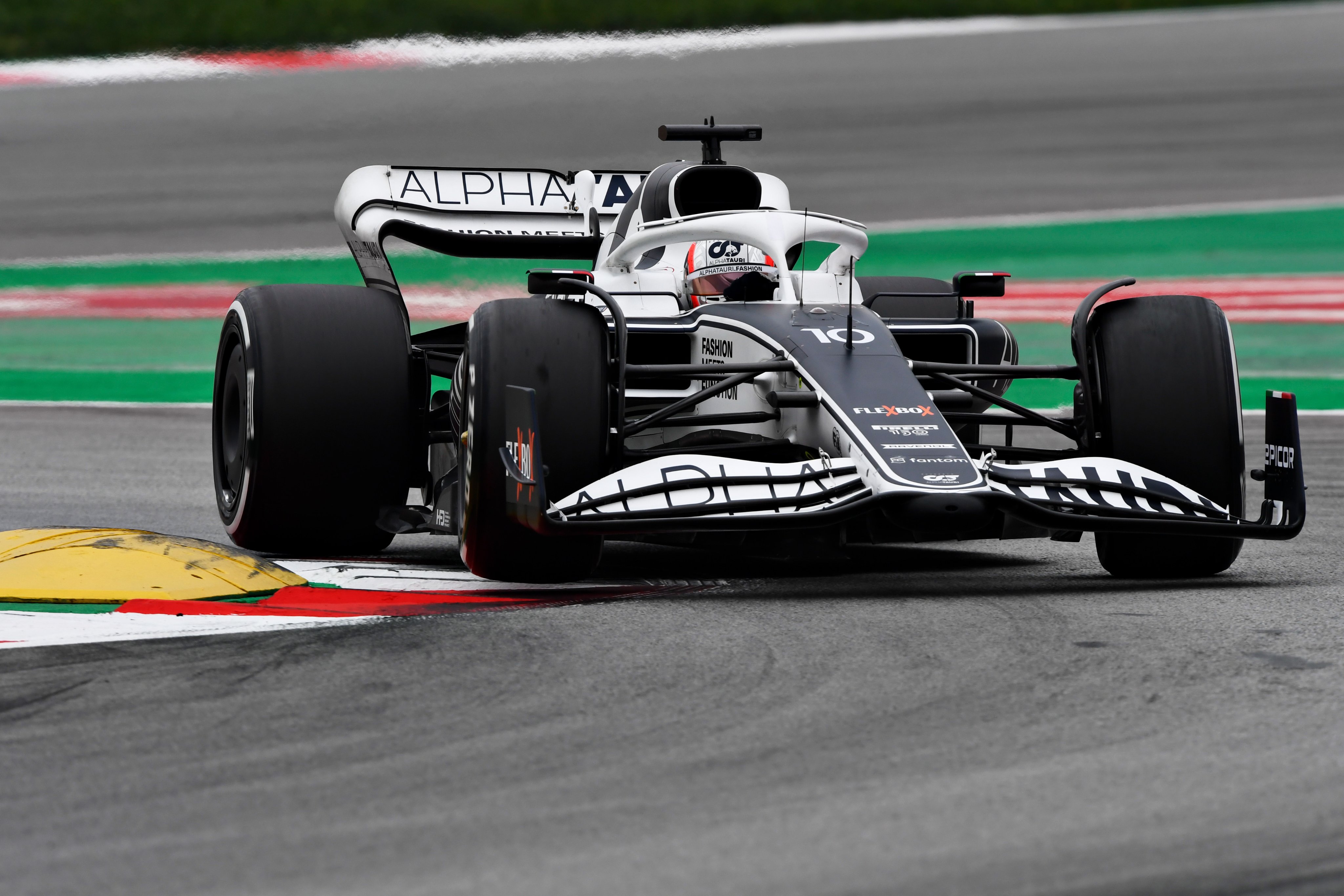 The Red Bull junior team are set to again be the dark horse this season, on the evidence of the first test the AlphaTauri team enjoyed a positive with their drivers Pierre Gasly and Yuki Tsunoda combining for a total of 308 laps (1,439.9 km) over three days.
Despite a loss of track time when Gasly spun out on Friday; nevertheless, all-in-all, the vibe from the Faenza pit garage is bulish  by all accounts.
Alpha Tauri team principal Franz Tost: "The first test here in Barcelona with the AT03 has been really positive. I think that our engineers have developed a good car, that seems to be both fast and reliable.
"Across these three days we have completed 308 laps (1,439.9km) and I think this is a good basis for the next test in Bahrain. We've collected a lot of data here in Barcelona, which should also help to build up a good correlation between CFD and the wind-tunnel, which should be a proper baseline for future development steps.
"We will of course change some smaller things for Bahrain, but we have a good groundwork for the next test. We have managed to complete many laps with both Yuki and Pierre, and I think that we have a really strong foundation for the year."
As for misadventures on the final day, Tost said: "Unfortunately, Pierre had a lock-up of the front tyres, which meant he spun off at corner five, therefore we lost a lot of running time and Yuki was unable to run this afternoon."
debriefing the first pre-season test for 2022 with @yukitsunoda07 👊 pic.twitter.com/iR4R74N8U5

— Scuderia AlphaTauri (@AlphaTauriF1) February 26, 2022
McLaren: Thanks to Lando and Daniel for their tireless work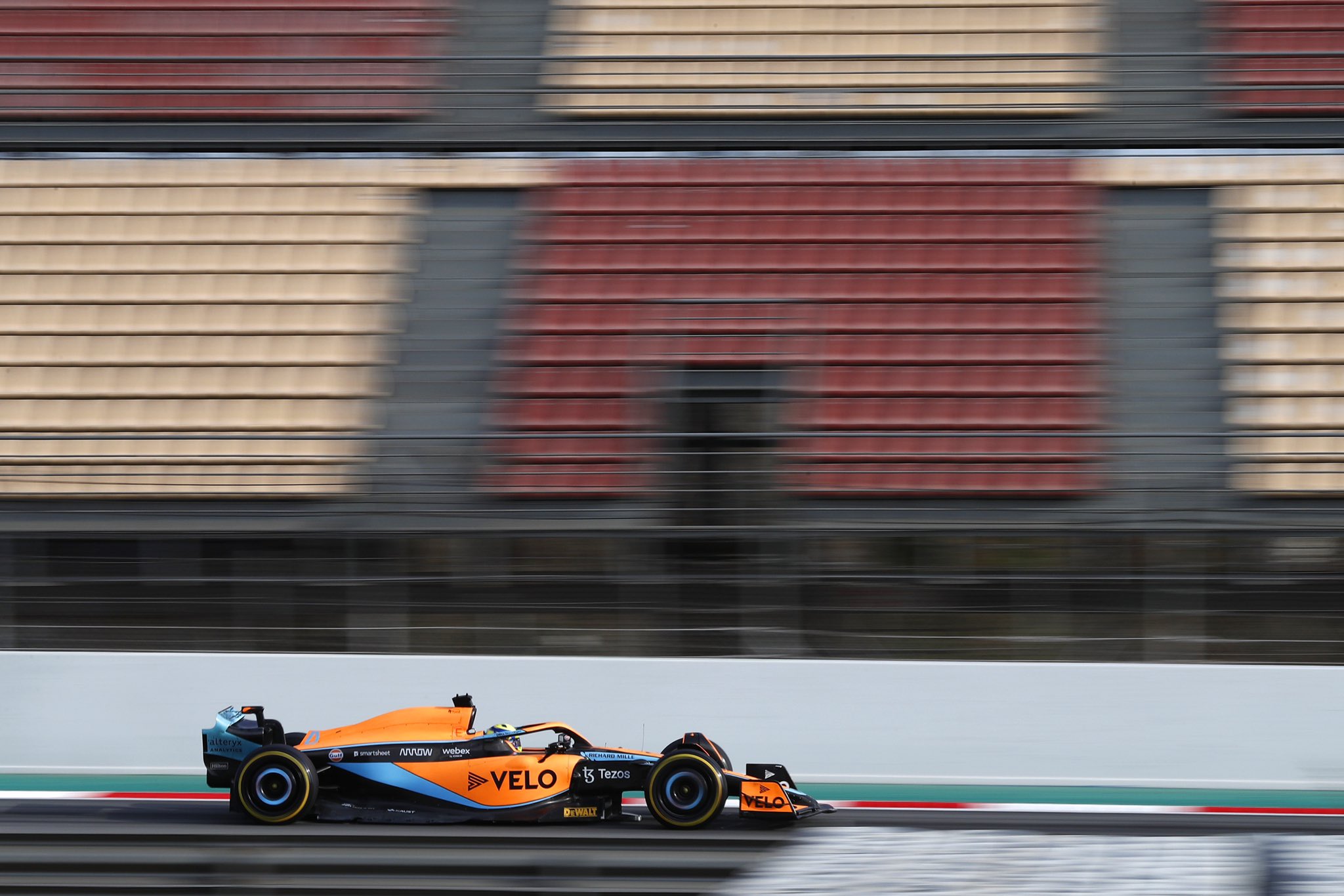 If any team were the 'stars' of 2022 F1 testing, Barcelona edition, it was McLaren. Both Lando Norris and Daniel Ricciardo setting benchmark lap times when they were ou on track in the Mercedes–powered MCL36 which seems a handy piece of kit to start with.
Team principal, Andreas Seidl was chuffed: "It's been a productive first three days for us in Barcelona, and we leave Spain with plenty of data to analyse before we head to Bahrain for the official pre-season test and Grand Prix.
"As a team, we've been able maximise our running time with both drivers running a total of 365 laps over the three days. We're pleased with the amount of work we've been able to complete to help us get a better understanding of the MCL36.
"The team, both in Barcelona and back at McLaren Technology Centre, alongside our colleagues at Mercedes HPP have done an excellent job to deliver a reliable car across testing. The hard work from the entire team has been crucial in enabling us to achieve our objectives.
"Thanks to Lando and Daniel for their tireless work and valuable feedback. To step straight back into the car and complete more than 150 each laps isn't easy to do, and they've given the team back in Woking plenty of direction as to how the car can be continuously improved.
"Despite the significant regulation change, the competition is looking very tight between the teams. There doesn't appear to be any clear leader or backmarker at this stage, even though there are a wide range of philosophies and solutions up and down the grid.
"We look forward to heading to Bahrain, where we will further gather data to help us develop the car before kicking off the 2022 season in just under a month's time," added Seidl. Enough said!
365 laps later and that's the end of #F1Testing in Barcelona. 🇪🇸

They're fresh out the car with helmet hair but they're always happy to talk to you, the fans! #FansLikeNoOther 🧡 pic.twitter.com/XGbgO1wMHX

— McLaren (@McLarenF1) February 25, 2022
Ferrari: A lot of work ahead of us and we can expect an intense fight
Ferrari completed the first three days of pre-season testing; the F1-75 completed a total of 439 laps, or 2052 kilometres, the most of any of the cars on track, with Charles Leclerc and Carlos Sainz both driving on all days.
Racing director Laurent Mekies: "Overall, this has been a solid test session for us as we completed many laps. We got through most of our programme, which was based around three key elements:
Firstly to get an initial read on reliability, hence our primary focus on the number of laps completed; secondly to map several parameters of our car, from aero performance to tyre performance, to vehicle dynamics performance. We have a long list of scans to work through and we got through a fair number of them over these three days.
"Last but not least, it was important to give our drivers sufficient laps to familiarise themselves with what is a completely new car. It calls for a different driving style and a different approach to the various racing conditions.
"We did this with both drivers, sharing the workload across the three days. It was also good for the race team to be back at the track. For them, it was a useful warm-up before what will be a long and intense season, getting used to procedures such as the pit stops and, for the various crews that make up the team, to all be back working together again and interacting well with our drivers.
"We still have a lot of work ahead of us and we can expect an intense fight, so everyone has many items on their job list now.
"Our thanks must go to everyone back at the factory, who have worked so hard over the past few months to ensure we arrived at the race track well prepared. It's only the first step of a long year, when we intend to push very hard, working all together," concluded Mekies.
Next stop Bahrain. The Scuderia returns to Maranello to assess a large amount of data it acquired in order to prepare for the second and last pre-season test at the Sakhir circuit, from 10 to 12 March.
The following week, things start to get serious, when the same venue hosts the opening round of the 2022 season, the Bahrain Grand Prix.
Guys, how was it to finally have some proper running in the F1-75? 🏎@charles_leclerc @carlossainz55 #essereFerrari🔴 #F1Testing pic.twitter.com/RZczkyA9tN

— Scuderia Ferrari (@ScuderiaFerrari) February 25, 2022
Red Bull: it has been a very promising few days with this new car
Max Verstappen's Red Bull team completed a productive week at the pre-season F1 testing in Barcelona. Both the World Champion and Checo Perez were in the car on Friday, with the World Champion running during the morning session and the Mexican taking over the wheel for the afternoon respectively.
With some inevitable deja vu of the wrong kind for them, they had to play second fiddle to archrivals Mercedes with Perez and Verstappen third and fourth on the timesheets respectively on the final day.
But it is early days, Head of Race Engineering Guillaume Rocquelin reported: " To sum up the week I would say it has been a very promising few days with this new car and the most pleasing thing for me is that we have got a solid platform and direction to build from.
"We will consolidate some things that we have learnt here before Bahrain, but it is more considerate than a big step," added Rocquelin.
That's all folks 👋 Day 3 completed with 133 laps 🏁 @SChecoPerez with a fastest time of 1:19.556 and @Max33Verstappen with 1:19.756 👊 #F1Testing pic.twitter.com/AITlmmzNCv

— Oracle Red Bull Racing (@redbullracing) February 25, 2022
Mercedes: A promising start to our winter F1 testing programme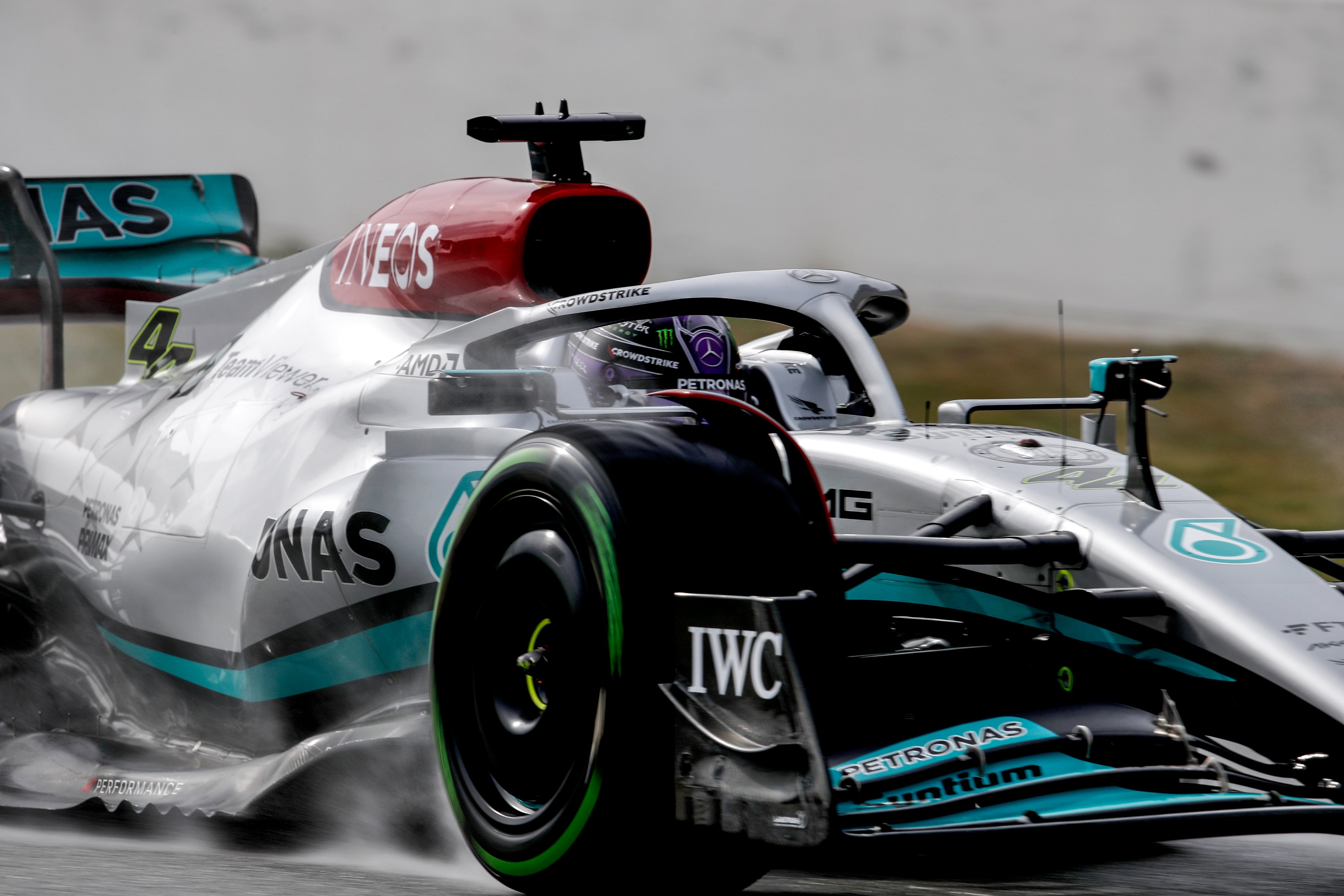 After keeping their powder dry for most of the three days, reigning F1 World Champions Mercedes departed with their tails high as Lewis Hamilton and George Russell topped the timesheets at the end of play in Spain.
With it the pair sent out an ominous warning to their rivals: the MercedesW13 is no slouch just in case anyone was hoping that Merc would get their sums wrong for a change. They didn't but of course.
Mercedes trackside boss Andrew Shovlin: "We're pleased with how the week has gone, we planned a very busy programme for the three days and we managed to get through the high priority items, making good progress with the car and power unit.
"It has taken a huge effort from the team in Brackley and Brixworth to bring the W13 to the track so it's very satisfying for everyone to see it cover 1800km without significant issues, and to show good promise from a pace point of view.
"We've learnt a huge amount over the last few days and still have a lot of data to go through ahead of Bahrain. The rate of progression is going to be very high for all teams and whilst we look to be in a good place here, we need to be mindful that our competitors may have a lot of performance to come between now and the first race.
"We'll be working with the drivers on the simulator over the next few days; we've still got work to do tuning the balance both for single lap and long run.
"Bahrain is a very different circuit to a cold Barcelona but hopefully we can make good progress in those areas and build on what has been a promising start to our winter testing programme," added Shovlin.
An encouraging few days for the Team 👌 Debriefing a solid week's work with Shov 💬 pic.twitter.com/avkdTRT8OW

— Mercedes-AMG PETRONAS F1 Team (@MercedesAMGF1) February 25, 2022
Pirelli: We can be pleased with how the three days of testing went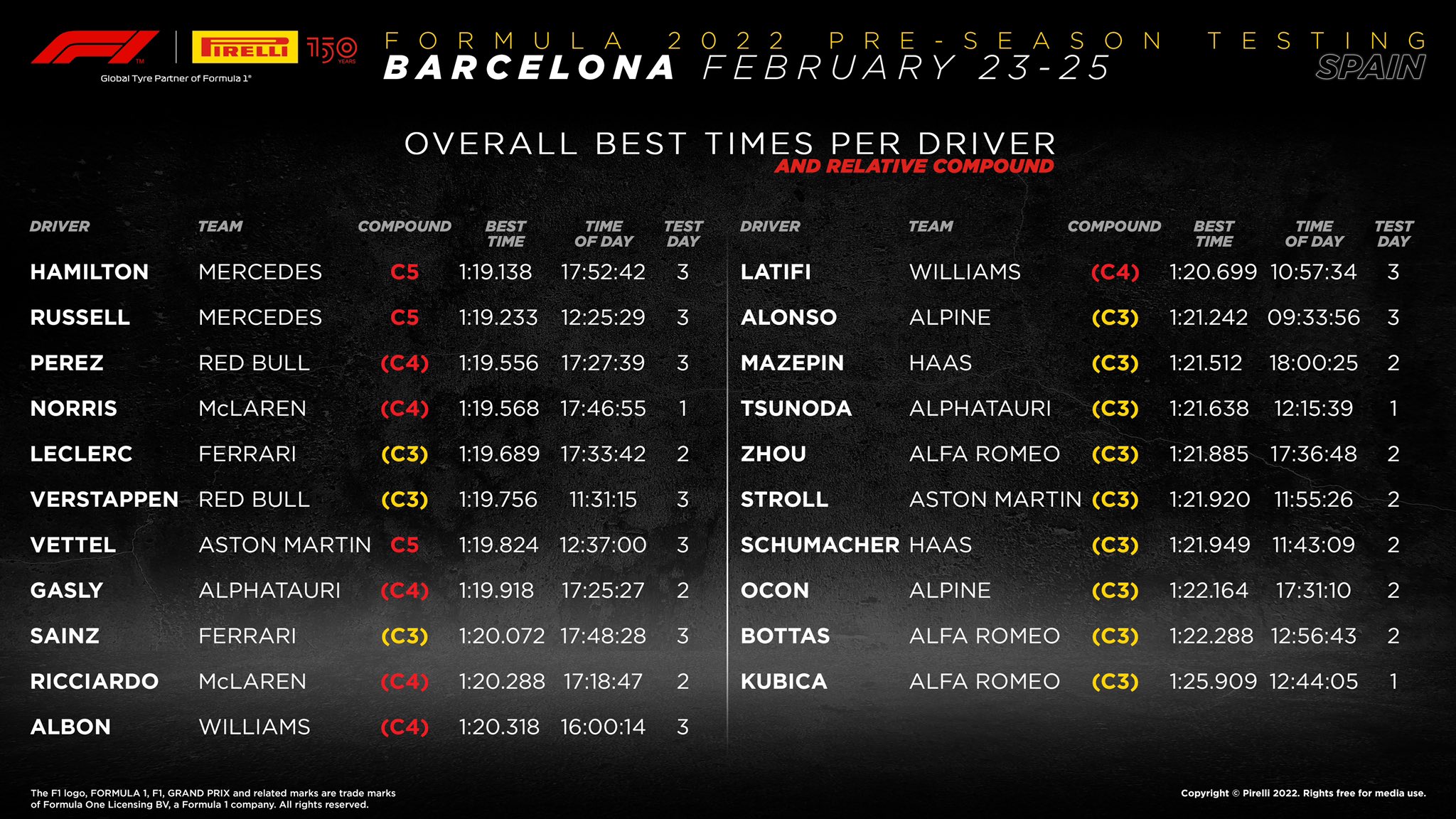 The 2022 Formula 1 season has got underway in Barcelona with Pirelli's new 18-inch tyres. An initial three days of pre-season testing took place in ambient temperatures that ranged from six to 21 degrees centigrade, while track temperature varied between seven and 31 degrees.
The drivers ran on a dry track for the first two days as well as the morning of the third day, while on Friday afternoon the surface was artificially dampened in order to test the wet-weather tyres. The fastest overall time of the test was set by Mercedes driver Lewis Hamilton, who did a 1m19.138s in the last few laps on Friday.
Pirelli motorsport boss Mario Isoal reported: "We can be pleased with how the three days of testing went, which of course represented the debut of our 18-inch tyres on these new single-seaters, with all the tyre testing up to now having been carried out using only mule cars.
"The teams and drivers all focussed on gaining confidence with the new models and finding the best possible set up, so it's too early to talk about the performance gap between the compound or degradation levels.
"This explains why the C2 and C3 compounds in the middle of the range, which are most often used here in Montmelo, were run more often than the others during the test.
"Setting the fastest flying lap obviously wasn't the main objective, but we still saw some interesting lap times; around a second off the quickest race lap from last year's Spanish Grand Prix. This makes it probable that these cars will end up even faster than their predecessors by the end of the season," explained Isola.
That's it for day 2️⃣ of @F1 testing at @Circuitcat_eng 🇪🇸

Those 18-inch tyres are still looking just 👌😍#F1 #Fit4F1 #Formula1 #Turning18 #Pirelli #Pirelli150 @Carlossainz55 pic.twitter.com/dJIPkyIxPs

— Pirelli Motorsport (@pirellisport) February 24, 2022