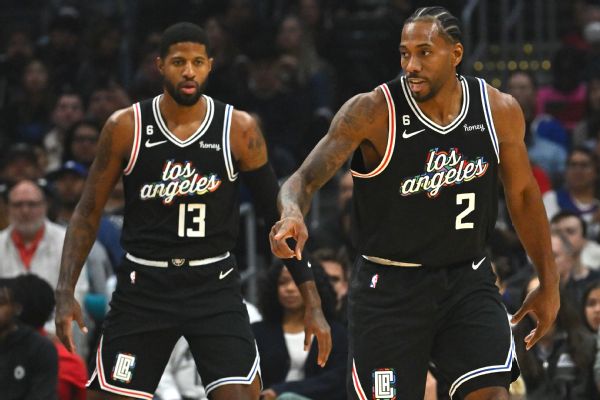 LOS ANGELES — After participating in practice Friday, the LA Clippers' Kawhi Leonard and Paul George were ruled out against the Sacramento Kings on Saturday.
Clippers head coach Ty Lue said his star players came out of the practice feeling good and will join the team on its upcoming four-game road trip that starts Monday in Charlotte.
The Clippers' two best players, who were listed as questionable in the injury report Friday, are nearing a return to the court.
"They felt good," Lue said of how Leonard and George came out of the practice. "It felt good and so, hopefully, we get them back very soon and they're going on the trip. So that's positive."
Leonard missed his sixth straight game with a sprained right ankle. George did not play for the seventh consecutive game with a right hamstring strain.
The Clippers were also without Norman Powell (left groin strain) and Luke Kennard (right calf strain). Both are expected to join the team on the upcoming road trip as well.
When Lue was asked about the Clippers' struggles at times in second quarters, the head coach indicated he can use some healthy bodies back.
"We just got to get better," Lue said. "Yeah. Get some people out there."