Mercedes had a strong first day of practice for the 2022 Dutch Grand Prix, Lewis Hamilton third quickest in FP2, in touch with Ferrari, and George Russell topping FP1.
Hamilton a mere 0.072s shy of the Ferrari pair, in a very close top ten around the short and tight Zandvoort seaside circuit.
A big contrast to what the reigning F1 World Champions unleashed for their drivers last week at Spa-Francorchamps. This time the pre-race optimism was justified.
Hamilton, who has not completed a race lap since the summer break, summed up his Friday in the team report: "This is a lot better than my Sunday last week and better than the Friday too. It's been a decent start to the weekend.
"We've landed in a much sweeter sport with the car, just being a very different track. It's still a work in progress, we aren't that far behind which is great to see and the car doesn't feel too bad so we've got to keep chipping away.
"This track is a lot more aggressive on the tyres and we could feel some bouncing here and there but if we can make some progress overnight, which we normally do, then let's see what's possible," concluded Hamilton, who will be looking to end his longest winless streak in his F1 career.
In the other Mercedes, Russell was a quarter second down on his teammate, fifth on the timing screens at the end of the hour, the duo split on the screens by Merc-powered McLaren of Lando Norris.
Russell: McLaren will be up there and Aston Martin too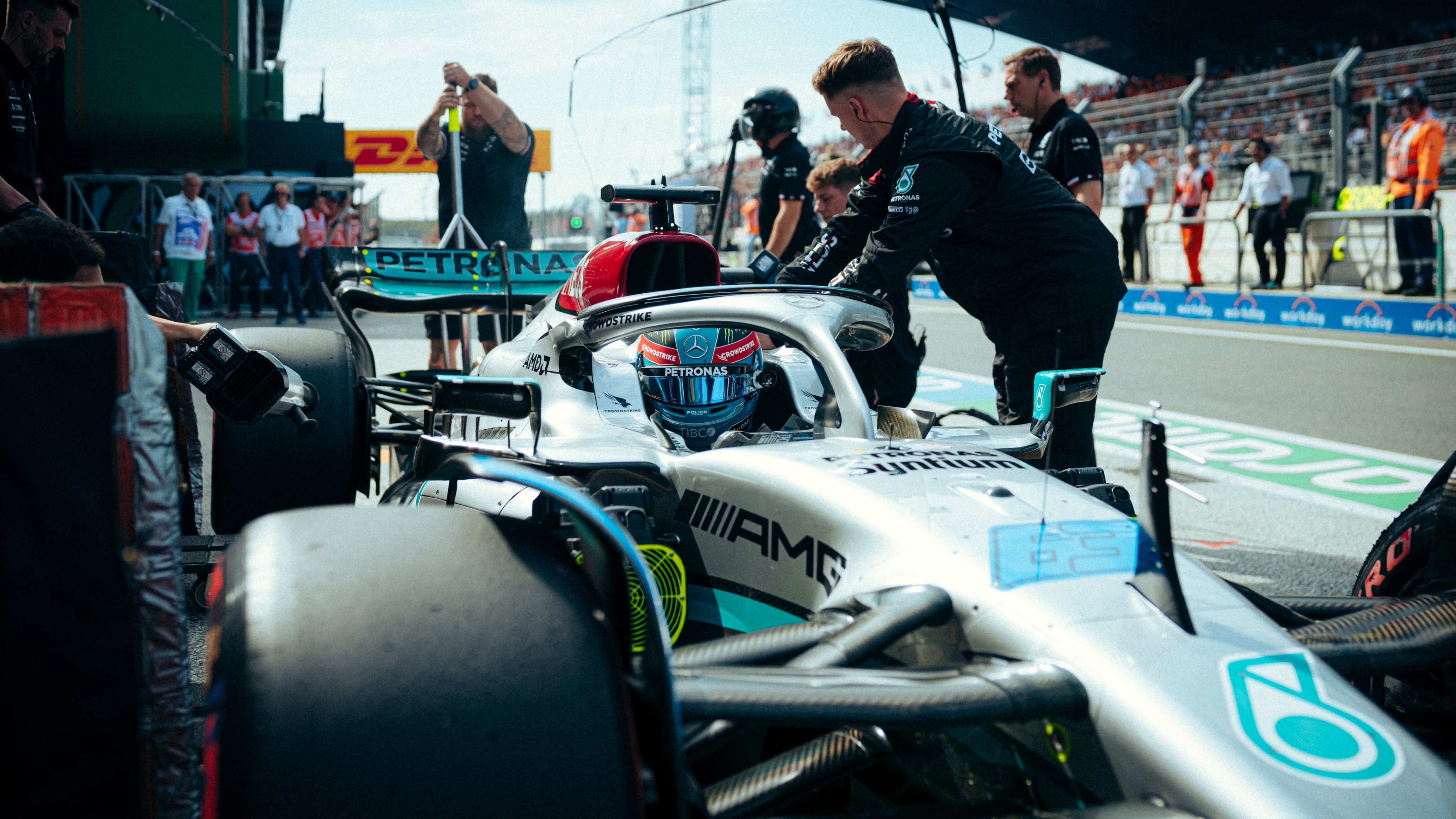 Like his teammate, Russell was relieved with a better package for Zandvoort: "The car's working better than this time last week and it's going to be close, McLaren will be up there and Aston Martin too.
"We know qualifying is our weak point and the race will come towards us – our race pace is looking pretty strong – but you've got to be starting in the right position. It was tricky out there because the timing screens were down so we couldn't see where our long-run pace was definitively but we know it's in a relatively good spot.
"We're closer on Friday than we've been in a while so that's promising for tomorrow. The DRS on the banking is pretty cool, it's incredible how much grip you get with this banking and on turn 3 here, you throw the car in and it just grips – it's a great feeling," added Russell, who
Mercedes trackside boss Andrew Shovlin echoed his drivers: "The car has been a lot easier to balance here than in Spa and we look to be in a better place in terms of pace; we're still missing a bit on single lap and long run but the gaps are a lot better than last week.
Shovlin: The sessions were a bit messy with a few red flags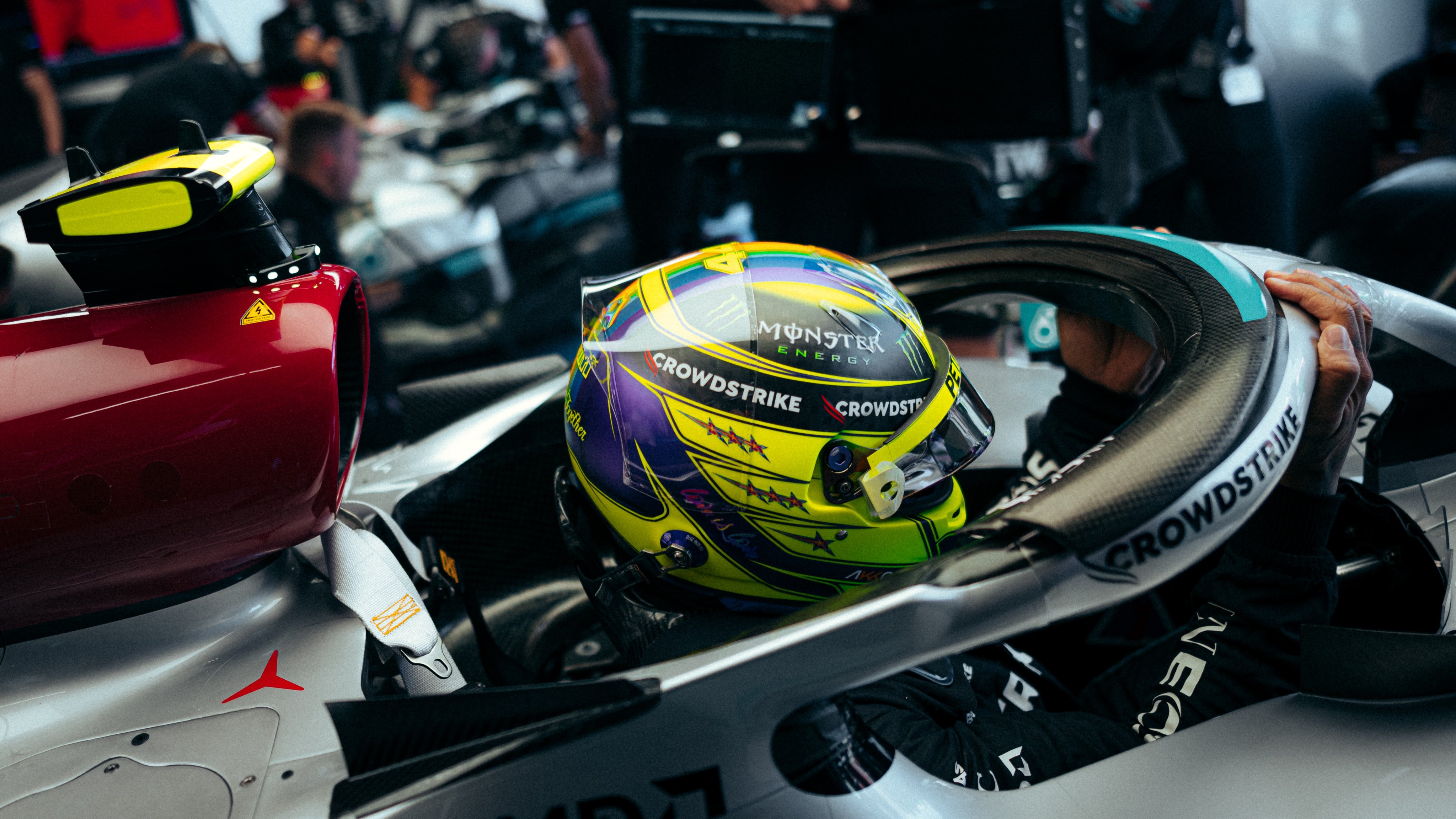 Shovlin continued: "We managed to tick off our test items and have a decent idea where we are going with the car spec for [Saturday]. Neither driver has the balance where they want it yet and both felt the car was a little easier to drive in the morning. In the afternoon, we were understeering in some places and lacking stability in others.
"Not major issues but ones we are going to need to put right overnight if we plan on giving Red Bull and Ferrari any trouble."
Mercedes are enduring the worst season for a decade, winless and sure to lose their constructors' title cron they have worn for the past eight years. On 316 points in the standings, they trail leaders Red Bull by 159 points and second-placed Ferrari by 41, with eight rounds remaining.
In the 2022 F1 drivers standings, Russell lies fifth on 140 points, with Hamilton 24 points behind his teammate in sixth.; Verstappen leads on 284 points and has nine wins so far this year.