After the euphoria of winning at Spa-Francorchamps in style on Sunday, it was a reality check for Max Verstappen and the Red Bull team on day one of practice for the Dutch Grand Prix.
Verstappen's homecoming – racing for the first time as a Formula 1 World Champion in front of his Orange Army – has been underwhelming thus far, as the local hero was only good for eighth at the end of FP2, seven tenths down on Charles Leclerc's screen topping time with Sergio Perez even slower in 12th.
Earlier Verstappen's day got off to a bad start during FP1, when he was forced to park his smoking Red Bull with only seven laps completed, putting last year's Zandy winner on the back foot.
No doubt there will be some serious head-scratching going on in the Red Bull camp to discover where the race-winning pace went so fast, with Verstappen reporting at the end of the day: "We missed out on valuable time in FP1 and then the balance wasn't great in FP2.
"In an hour-long session you can't really change much on the car, so we just had to deal with what we had. Today wasn't great but we'll have a look at everything overnight, for sure we can do better than this.
"I wasn't surprised when I saw the time difference, there are a lot of things that we can improve on, we've got FP3 tomorrow morning to try out a few things ahead of qualifying," explained Verstappen, who leads the 2022 F1 Championship standings by 93 points ahead of teammate Perez.
Perez: We certainly need to improve for qualifying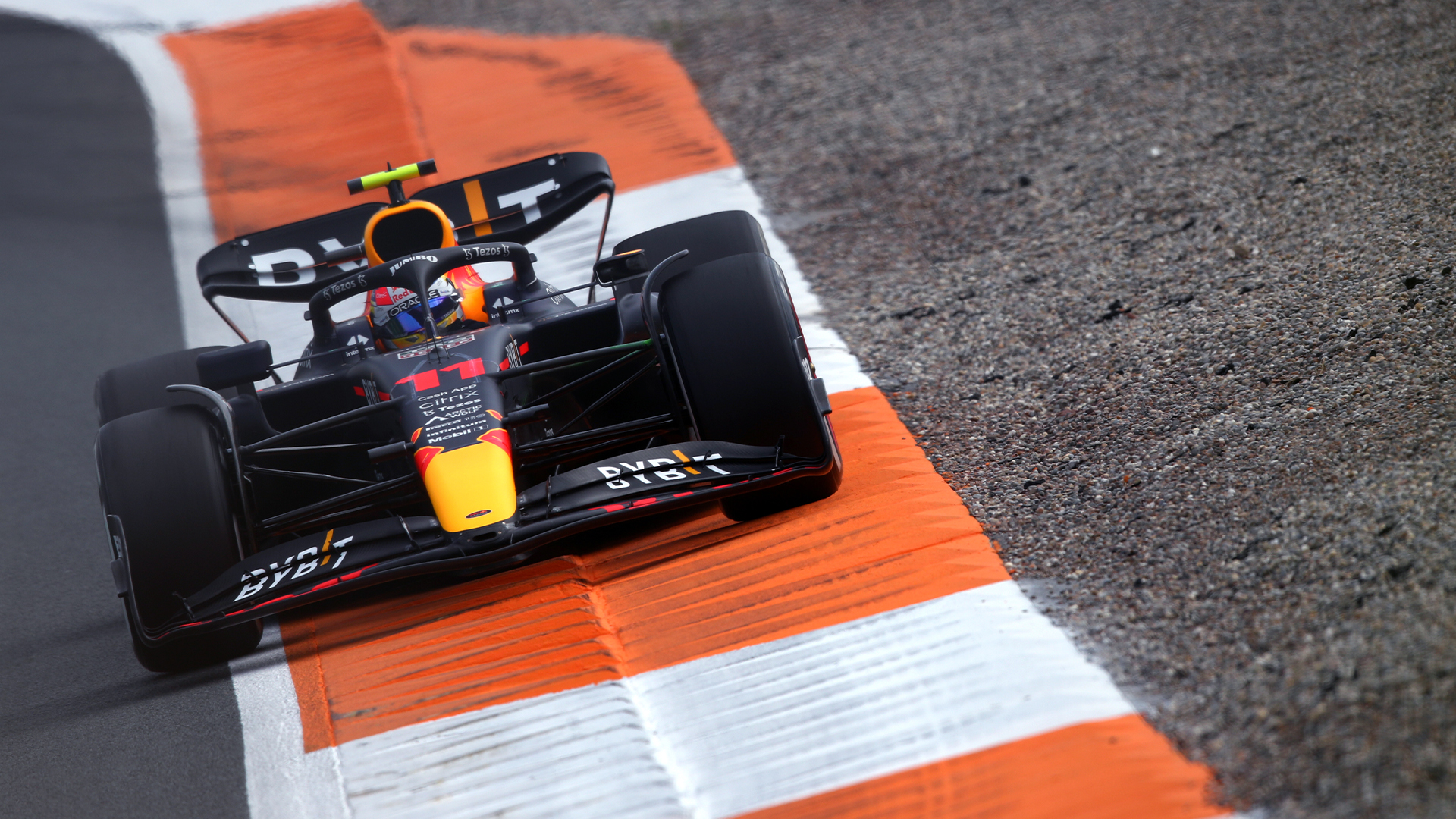 The Mexican was, as is the norm, slower than Max, this time Checo was a tad under half a second down on the other Red Bull, deep in 12th on the timesheets with work to do.
Perez reported at the day's end: "Things are very marginal and Ferrari seem to be very strong around this circuit so, as I predicted, it is going to be an interesting weekend.
"It is a pretty challenging track and I think we are lacking speed throughout at the moment, we haven't been quick in any of the sectors, so there is analysis to be done.
"We haven't been as happy as we were in Belgium so there are things we need to look at to make sure we pick up on everything to be in the mix for quali. I got a lot of traffic today, I got one of the Ferraris on my fast lap and I couldn't get a proper read on my soft tyre unfortunately, without causing an incident.
"Degradation seems to be pretty high on the long runs so it will be interesting to see what we are able to do with the strategy. We certainly need to improve for qualifying," added Perez.
While the Red Bull duo top the F1 drivers' standings after 14 rounds, the team are heading for their first constructors' title since 2013, topping the points table at this stage by 118 points over Ferrari.