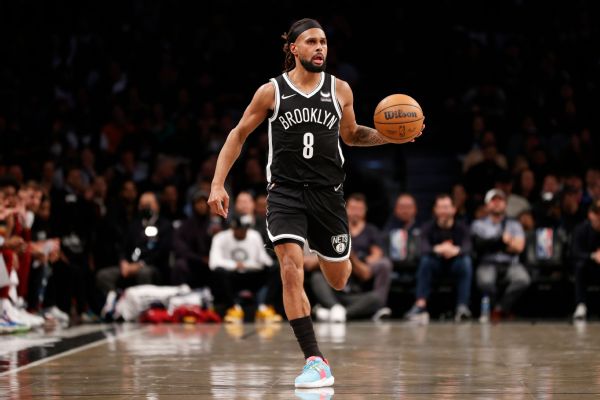 Brooklyn Nets guard Patty Mills has declined his $6.2 million option and will become a free agent, sources told ESPN's Adrian Wojnarowski on Wednesday.
Mills, who'll attract significant interest around the league, hasn't ruled out a return to the Nets, sources told ESPN.
Teams may begin negotiating deals with free agents starting at 6 p.m. ET Thursday. However, those players cannot officially sign until 12:01 p.m. ET on July 6.
Mills, 33, joined the Nets last season after playing the last 10 years with the San Antonio Spurs.
One of the league's premier sharpshooters, Mills stepped up for the Nets in the absence of the injured Joe Harris, starting 48 games for Brooklyn. He came off the bench in their first-round loss to the Boston Celtics, playing 18 minutes per game in the series.
Mills had another strong shooting campaign, canning 40% of his 3-pointers on 7 attempts per game in the regular season. Despite never playing starter-level minutes, Mills has made over 1,000 3s over the last six seasons — including a career-high 227 last season — and is the only player in the NBA to hit that many 3-pointers while playing under 30 minutes per game each season during that span.
Mills is also a highly respected teammate, having won the NBA's Joe Dumars Trophy last season for best representing the ideals of sportsmanship on the court.