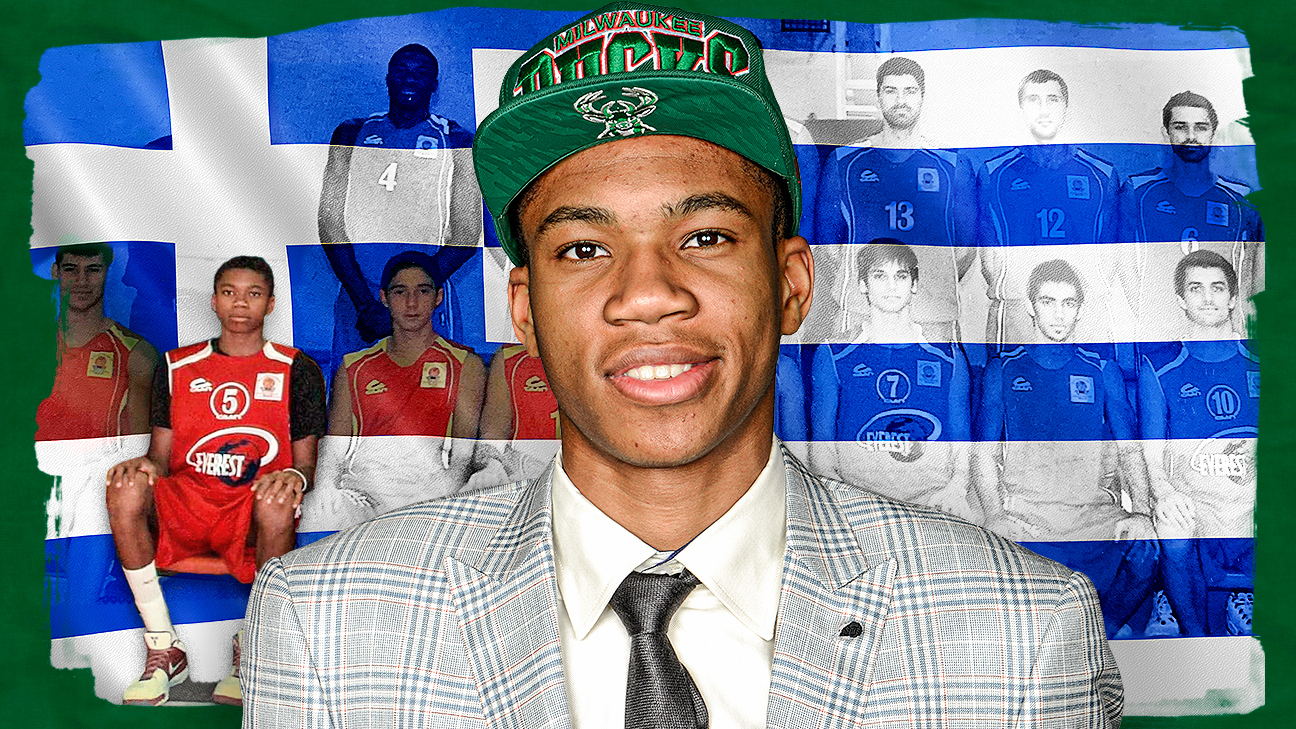 On June 27, 2013, Giannis Antetokounmpo was unknown to the general public. Most scouts had only been able to observe a handful of games in person or via grainy footage on the internet. Seven years later, the No. 15 pick in that NBA draft has won his second consecutive MVP award and has become only the third player in league history to win most valuable player and defensive player of the year in the same season — all before the age of 26.
"The Giannis Draft" features several in-depth interviews, including exclusive access to the 2020 NBA MVP Giannis Antetokounmpo, his agents Alex Saratsis and Giorgios Panou and NBA front office powerbrokers that will chronicle one of the most fascinating behind-the-scenes draft processes in modern NBA history.
Through deep reporting, Adrian Wojnarowski uncovers new revelations — from life as an immigrant growing up in Athens, Greece, to a clandestine meeting with top Atlanta Hawks executives to that fateful draft day — that led to a franchise altering selection for the Milwaukee Bucks.
More: How one scout started discovered Giannis
---
About this Woj Pod special
The three-part series "The Giannis Draft" is available in its entirety for fans to listen.
He was a Greek teen of Nigerian descent, hawking trinkets on the streets of Athens. And when he started playing basketball, few people knew what to make of Giannis Antetokounmpo. The only thing the scouts could see was that he was all arms and legs. The only thing Giannis could envision was an opportunity for his family.
Episode 2: Shut him down
After a showcase in a coastal Italian town, the Milwaukee Bucks and Atlanta Hawks had seen enough. And yet, it was the Hawks' courtship that secured a promise for the franchise to believe they had an inside track on drafting Giannis. And when Giannis touched down in Atlanta prior to the draft, the organization became even more obsessed with making this Greek teen a Hawk.
Episode 3: And with the 15th pick
From Atlanta to New York, Giannis' new American journey delivered him to the NBA draft. First, he needed to understand how it all worked. He needed a suit. He needed a Greek flag. And he needed a team. No one knew who would be selected no. 1. As the picks started to come off the board, Giannis Antetokounmpo finally wondered whether this grand plan would all come together.
---
Listen to "The Giannis Draft"