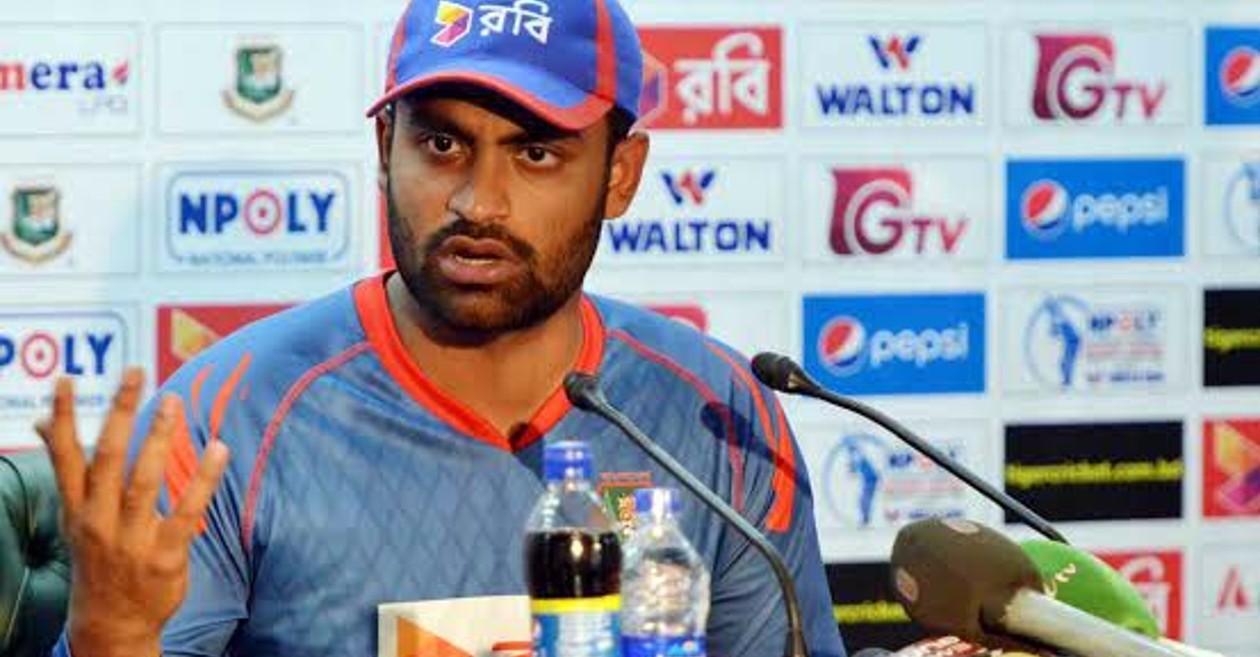 Bangladesh opener Tamim Iqbal, on Sunday, took a jibe at national team management for their lack of communication concerning his international future in the T20 format.
Tamim, who took a six-month break from T20Is earlier this year, has lambasted the Bangladesh Cricket Board (BCB) for not giving him a chance to speak regarding the decisions on his career in the shortest form of the game.
"Nobody gives me a chance to explain my plan regarding my T20s. Either you [media] say it, or someone else tells it [regarding my T20's future] and let it move like this because I am not given any chance [by the board] to tell anything," said Tamim, as quoted by Cricbuzz.
Tamim, who is the highest run-getter for Bangladesh across all formats with 14508 International runs to his credit, said he deserved to be heard, especially after playing for so long.
"I play for so long at least I deserve it, what I feel or think they should hear it from me. But either you [media] give some kind of notion, or someone (board) else tells something. And as they say something, I don't have anything to say," he added.
Although, Tamim's claims present a contradictory view with BCB cricket operation chairman Jalal Yunus, who had mentioned having proper communication with the star opener.
"Tamim Iqbal is one of the senior players on our side, and he understands his position better than anyone else. You all know we had a meeting with him regarding this. He had told you [media] exclusively about his plan and now what we have to say. After completing the six months, he will officially tell you about his decision, and you will know through him about his plan, and I can't say anything about it. We have tried during the last three to four months [to make a return], and he said that he had taken the decision considering his career and future, and we pay full respect to that," Jalal had said.