At the halfway mark of the 2022 Formula 1 season and Mercedes are still lost at sea and look set to remain the "third force" for the rest of the season which is not good enough says team boss Toto Wolff.
For all the previous 11 races, Mercedes have trailed pacesetters Ferrari and Red Bul. Each race media hype up expectations that the Mighty Mercs would be back at the top, a solution to their W13 on the cards.
But at each race, this weekend's French Grand Prix included, they are still stuck between the top two teams and the chasing Formula 1.5 pack.
Mercedes admit that they "don't really have an answer as to why the gaps were so large" in qualifying which is concerning, as this weekend they may have found some punch in their complex package but their rivals found a tad more a, and it showed.
On Saturday at Paul Ricard, after watching Lewis Hamilton and George Russell qualify fourth and sixth respectively, Wolff did not mince his words: "We knew that once we got the new tyres on and that we are driving the car in anger a little bit that we're going to be in there as a third force, like we've been all season, but it's just not good enough.
"You can see that when you're a little bit on the back foot and you're expectations are on a certain level for the race weekend, and it doesn't come together, a kind of freestyling starts.
"With us it was mainly experimenting with rear wing levels and also tyre temperatures, but at the end the overall package is just not quick enough and we can see that," explained Wolff.
Wolff: Lewis has done an immense job so far
Indeed when the big guns were rolled out for the final fling in Q3, Hamilton's best effort was 0.893s down on Charles Leclerc's pole-winning time, with Russell 1.2 seconds down on the fastest Ferrari.
Furthermore, Carlos Sainz was hit with grid penalties that took him out of the equation even before qualifying started, meaning that the Mercs benefitted a place due to the Ferrari driver's PU-related penalties.
Meanwhile, within the Mercedes camp, Hamilton has finally come to terms with his plight and starting to beat Russell more regularly to reverse the early season trend of the younger driver beating the seven-time F1 World Champion, so much so that at the halfway mark of this season, George leads Lewis by 19 points.
On Saturday, Hamilton's efforts were noted by Wolff: "Lewis has done an immense job so far. He's probably extracted more than the car has at the moment. We are on the back foot, not meeting the expectations that we had for this weekend.
"Nevertheless, we'll work hard overnight and try to be in a better position in the race," declared Wolff. Hamilton of course is competing in his 300th Grand Prix this Sunday.
Shovlin: We don't really have an answer as to why the gaps were so large
Nevertheless, expectations needto be tempered, with Mercedes trackside boss Andrew Shovlin explaining why: "We've struggled for single lap pace all day and both drivers did a good job to get the cars into the top six, given that it was no easy task to get through to the final session.
"We were trying a range of approaches to the out lap, looking to put the tyres in a different window but it wasn't really giving us any better overall pace. We don't really have an answer as to why the gaps were so large but at least we are not too far down the order.
"We're hoping that the race pace is stronger, which has been a general trend of our car although we didn't do enough laps on Friday to get a good read on this.
"The race is going to be tough on the tyres though, the degradation we have seen up and down the field is higher than we expected and the forecast is for track temps over 50°C. That may create some opportunity but it's hard to set our expectations without knowing where the long-run pace will fall out.
"Hopefully we'll be stronger than today and looking forwards not backwards but regardless, we're learning more and more each time we run the car and it's all an important part of us getting back to where we want to," concluded Shovlin.
Mercedes are on one of the longest no-win streaks in their illustrious F1 history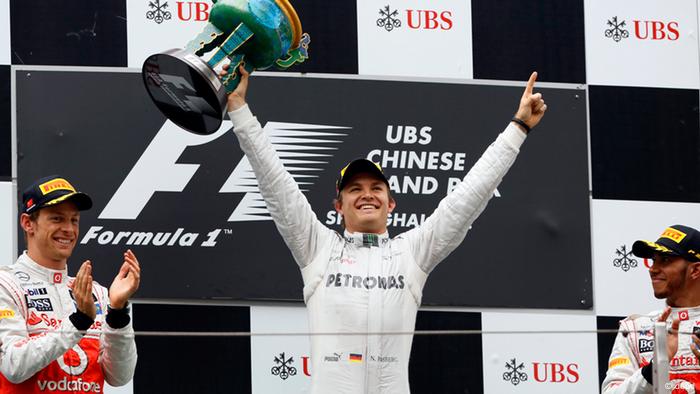 Dating back to the fifties with Juan Manuel Fangio, Mercedes dominated until they pulled out of the sport. They returned in 2010 – the project headed up by Wolff, Niki Lauda and Ross Brawn – and only began winning again in 2012 when Nico Rosberg triumphed at the 2012 Chinese Grand Prix.
The dawn of the turbo-hybrid era kick-started the most dominant era by an F1 team in the history of the sport, but now the W13 is proving to be the problem child tarnishing the legacy of a 'family' of great Mercedes F1 cars with 15 F1 titles, in the past eight years, to their name.
This also means Hamilton's record of winning a F1 race every season since his debut in 2007 is increasingly under threat, while more ominously for him, no driver has won a Grand Prix after making his 300th start in the top flight.
Including some legends of the sport: Kimi Raikkonen (350 starts), Fernando Alonso (345), Rubens Barrichello (323), Michael Schumacher (307) and Jenson Button (306).
Will Hamilton join them or buck the 'cursed-300' trend?